All News Releases
University of Maryland Names Matthew Hodge Vice President for University Relations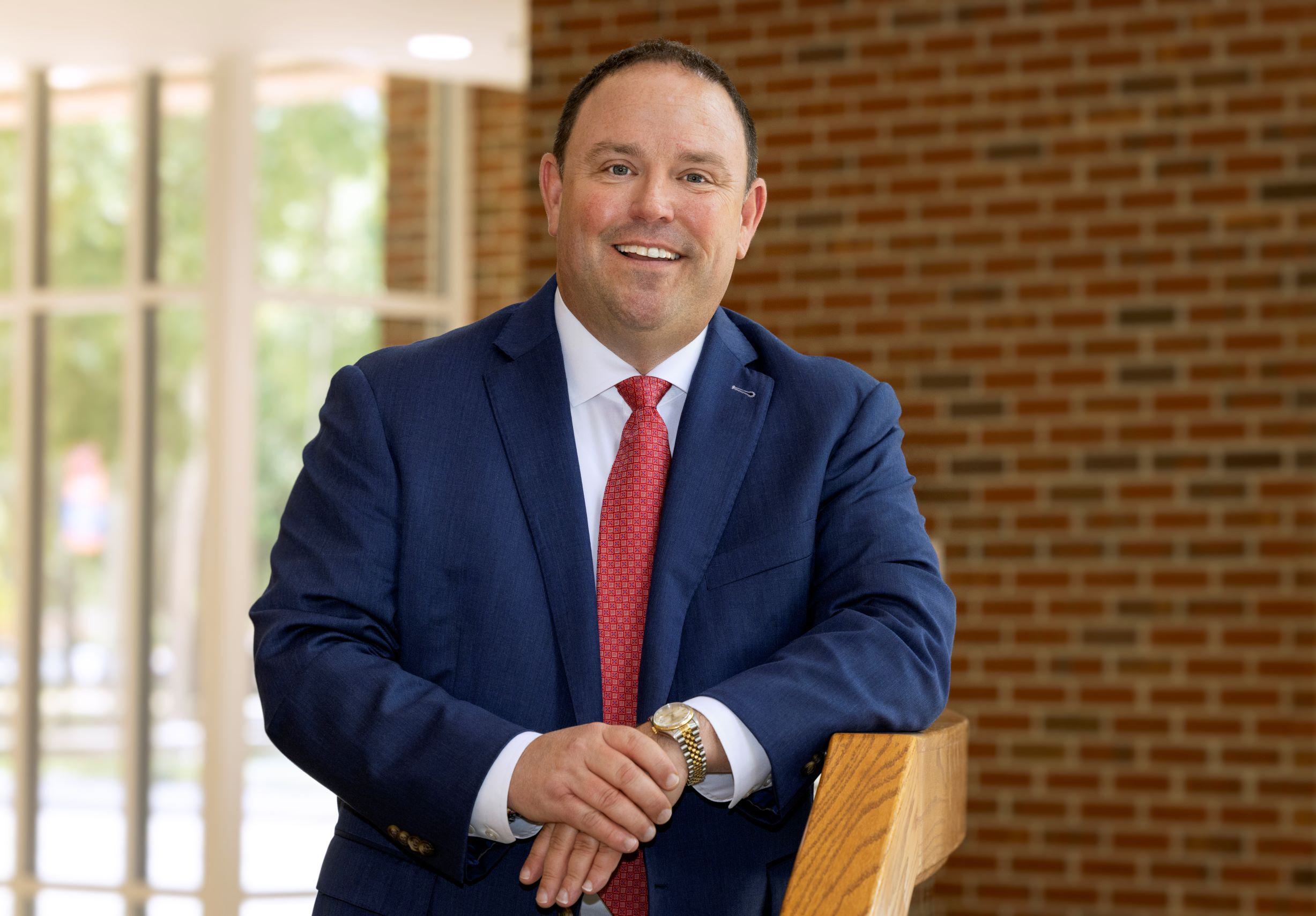 Matthew Hodge Vice President for University Relations
COLLEGE PARK, Md. - The University of Maryland has named Matthew Hodge vice president for university relations, effective July 1, 2022. In this role, he will build upon UMD's existing fundraising and alumni engagement programs to strengthen and transform its philanthropic enterprise through the implementation of creative strategies, clear goals, and data-informed decision making. He will forge strong partnerships across campus units, and work with industry, community leaders and donors to leverage philanthropic engagement opportunities. He will also serve as president of the University of Maryland College Park Foundation.
"With his more than 25 years of experience in public higher education advancement, I am confident that Matthew will lead us Fearlessly Forward at a time of rapid growth here at Maryland," said UMD President Darryll J. Pines. "Our commitment to excellence in all that we do is a match for the high bar that Matt has set for himself in impactful partnerships and philanthropic engagement. He has the grit and determination to be a Terp, and we cannot wait to welcome him."
Hodge joins Maryland from the University of Florida where he currently serves as associate vice president of development and chief development officer. In this role, he leads UF's comprehensive development teams of more than 200 members, including 16 colleges, over 10 units, and the central fundraising programs, which include corporate and foundations, gift planning, principal gifts and university initiatives.
"I recognize the tremendous responsibility to lead the philanthropic efforts at the flagship university for the state of Maryland and to be part of President Pines' vision for the future," said Hodge. "I am honored for the opportunity to be part of an institution with a clear commitment to serving students, fostering innovation, and making a tangible impact on the grand challenges we face. I am grateful for the investments that so many have made in the university and thrilled to join my new colleagues at Maryland."
Hodge has played a key leadership role in the development and execution of the $3B Go Greater Campaign, UF's fourth comprehensive campaign and the largest for a university in the state of Florida. Under his leadership, the university raised $500M+ annually in consecutive years, surpassing the initial campaign goal. In addition, he worked closely with UF leadership, donors and the development teams to launch the $500M AI initiative, a transformational effort bringing together private and public partners to expand faculty, curriculum, and infrastructure focused on repositioning the university nationally in the AI space. He also drove strategic innovations, such as the establishment of Giving Day, senior class gift and license tag, to significantly increase alumni philanthropic participation.
Prior to his current role, Hodge served in several leadership roles at UF since 2010. He has also held advancement roles at Seminole State College of Florida and the University of Central Florida. Hodge holds a B.S. in advertising from the University of Florida, and a Master of Public Administration and Ph.D. in public affairs from the University of Central Florida.
###
About the University of Maryland
The University of Maryland, College Park is the state's flagship university and one of the nation's preeminent public research universities. A global leader in research, entrepreneurship and innovation, the university is home to more than 40,000 students, 10,000 faculty and staff, and 300 academic programs. As one of the nation's top producers of Fulbright scholars, its faculty includes two Nobel laureates, six Pulitzer Prize winners and 58 members of the national academies. The institution has a $2.3 billion operating budget and secures more than $1.3 billion annually in research funding together with the University of Maryland, Baltimore. For more information about the University of Maryland, College Park, visit www.umd.edu.
Follow @UMDRightNow on Twitter for news, UMD experts and campus updates