All News Releases
University of Maryland Celebrates Spring 2021 Commencement In Person and Virtually
13,000 graduates, families and friends participated in person and more than 10,000 viewers tuned in to the live stream in first-of-its-kind UMD commencement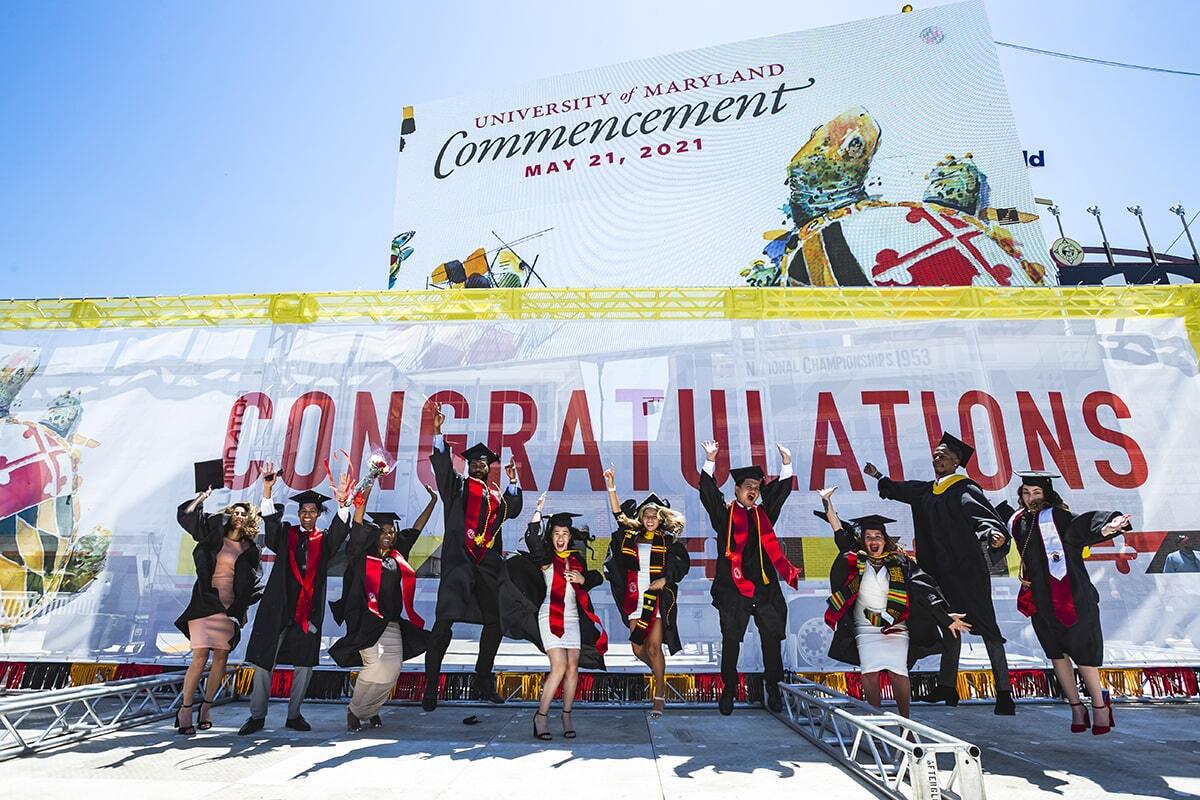 COLLEGE PARK, Md. -- Today, the University of Maryland honored 2020 and Spring 2021 graduates at the main commencement exercises at Maryland Stadium and streamed live. Over 13,000 graduates, families and friends participated in person and more than 10,000 viewers tuned in to the live stream in this first-of-its-kind commencement for the university.
During the ceremonies, students, families and friends heard remarks from student speaker Hannah Rhee '21, who graduated with a degree in computer science. She asked graduates to rise to the challenges facing the world.
"I believe we are emerging as fearless Terps, more thoughtful and more kind because of our experience," said Rhee. "We now have...a uniquely opportune time to decide how to blaze a new path by helping others, to listen, to try to redeem all of the suffering by helping to move our society into a better future, to do all of that together and to do it fearlessly. "
Graduates also received a commencement address from IonQ President and CEO Peter Chapman. During his remarks, Chapman encouraged students to be optimistic about the future of our world and commended this generation of graduates for what they have already been able to accomplish.
"You're the ones who will determine through your values and the actions they inform, which way the scale tips… You are the leaders of this moment," said Chapman. "You fought for climate justice, for economic justice and for social justice. These fights are far from over, but it gives me great hope knowing you are the ones leading the charge."
Presiding over his first spring commencement ceremony, President Darryll J. Pines, shared words of encouragement, wisdom, and excitement as the new graduates became University of Maryland alumni.
"Your experience here at the University of Maryland has changed you. You are stronger. And wiser. Your years here have equipped you with everything you need to take on the grand challenges of our time. You have displayed grit and confidence and perseverance," said President Pines. "And now, the world needs you. And you are ready to step into the next challenge. Because you have learned what it means to be a Terp. You have learned to be fearless."
Graduates were recognized from their seats during the in-person ceremonies which were conducted in socially distanced pods for each family in attendance. The two ceremonies held at 11 a.m. and 4 p.m., required masks to be worn and were separated based on the graduates' college and/or unit.
Ahead of the ceremonies, graduates received a care package that consisted of a cap, tassel, and a UMD senior pin. All graduates were encouraged to use and share these items on social media using #UMDGrad. Terps shared hundreds of photos on social media using the hashtag #UMDgrad.
In addition to the main commencement exercises, individual schools and colleges hosted their virtual graduation ceremonies on May 20. These ceremonies honored the students individually and featured messages from professors of that college.
To watch the ceremonies, visit commencement.umd.edu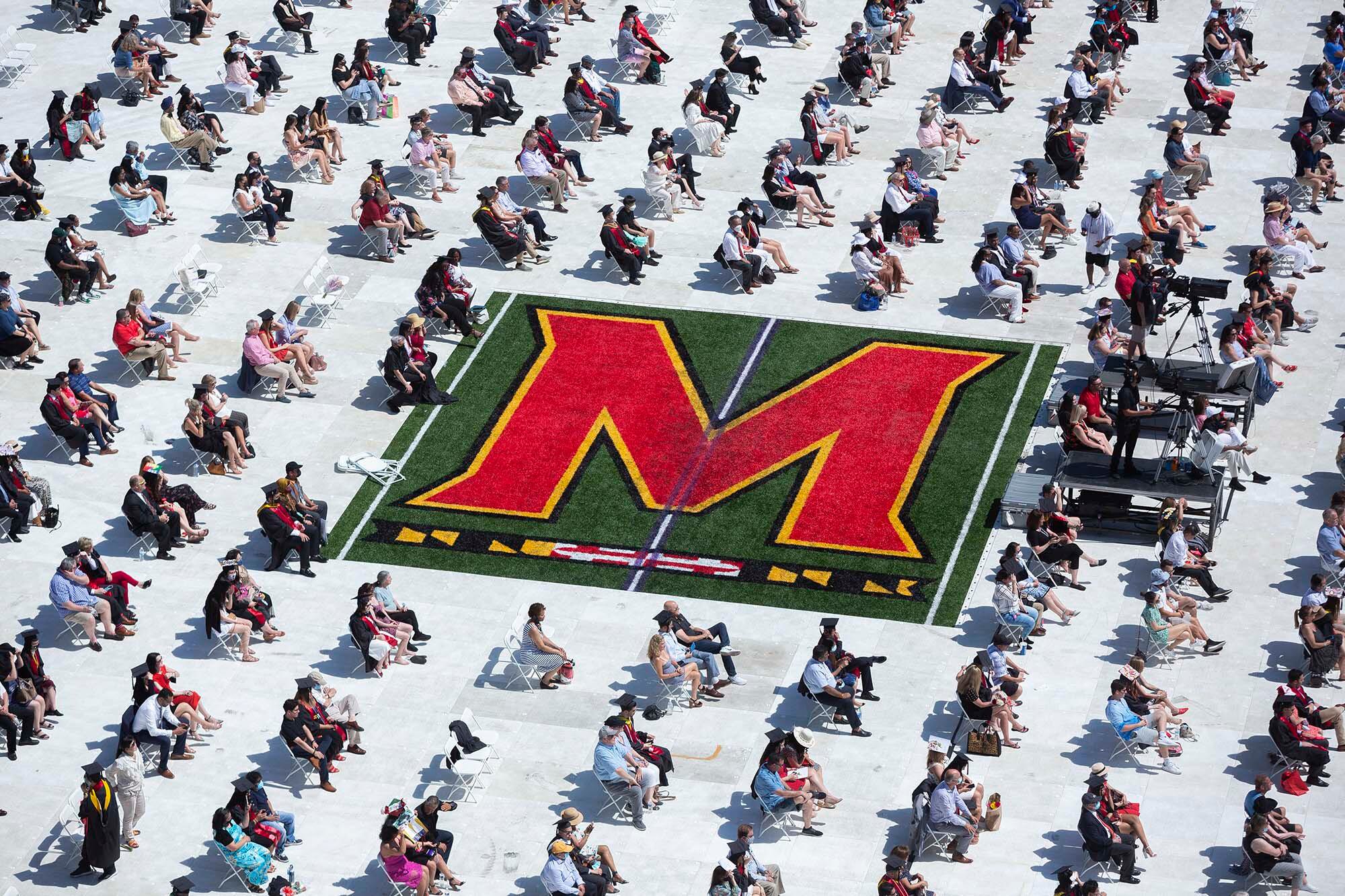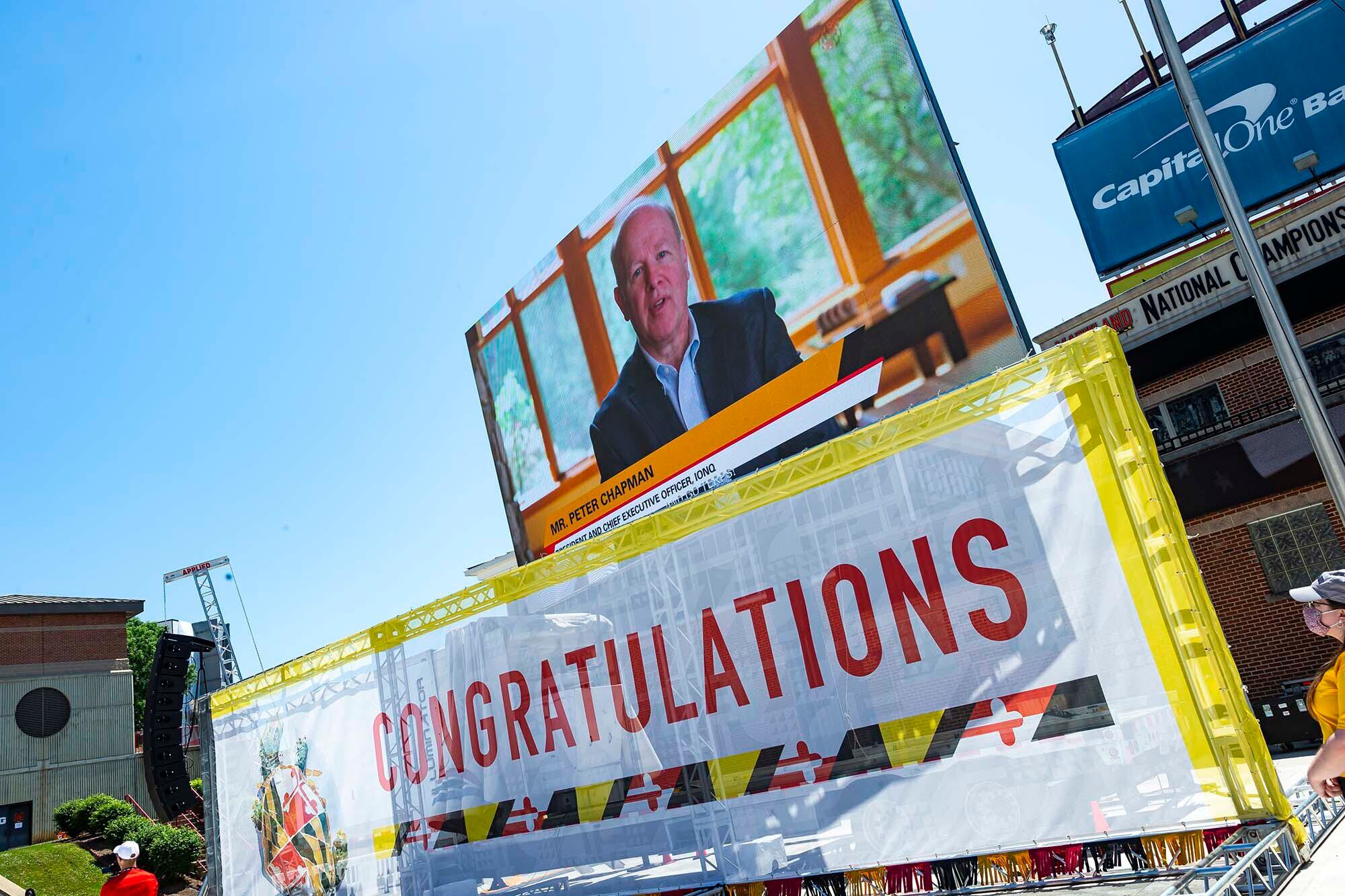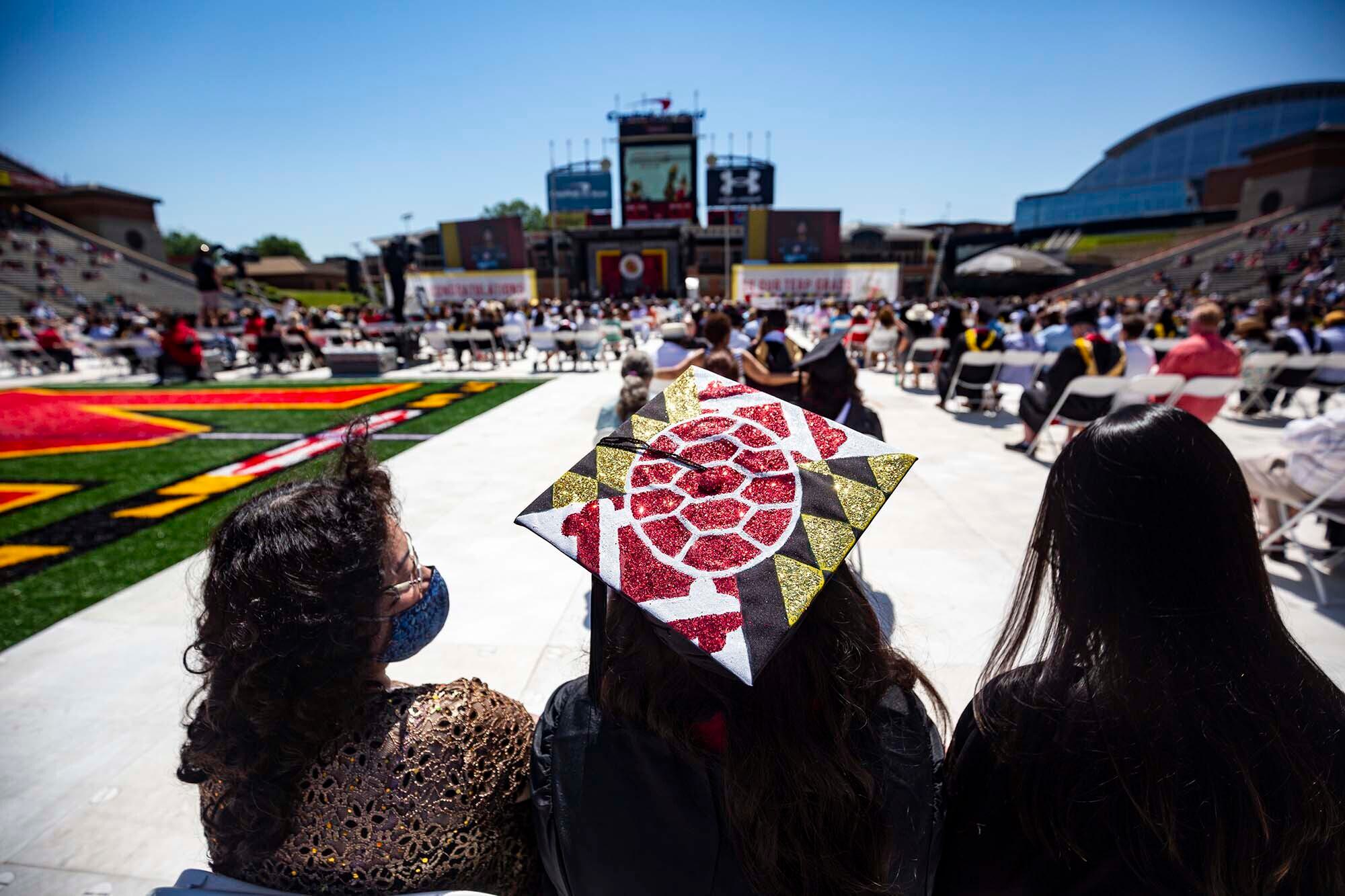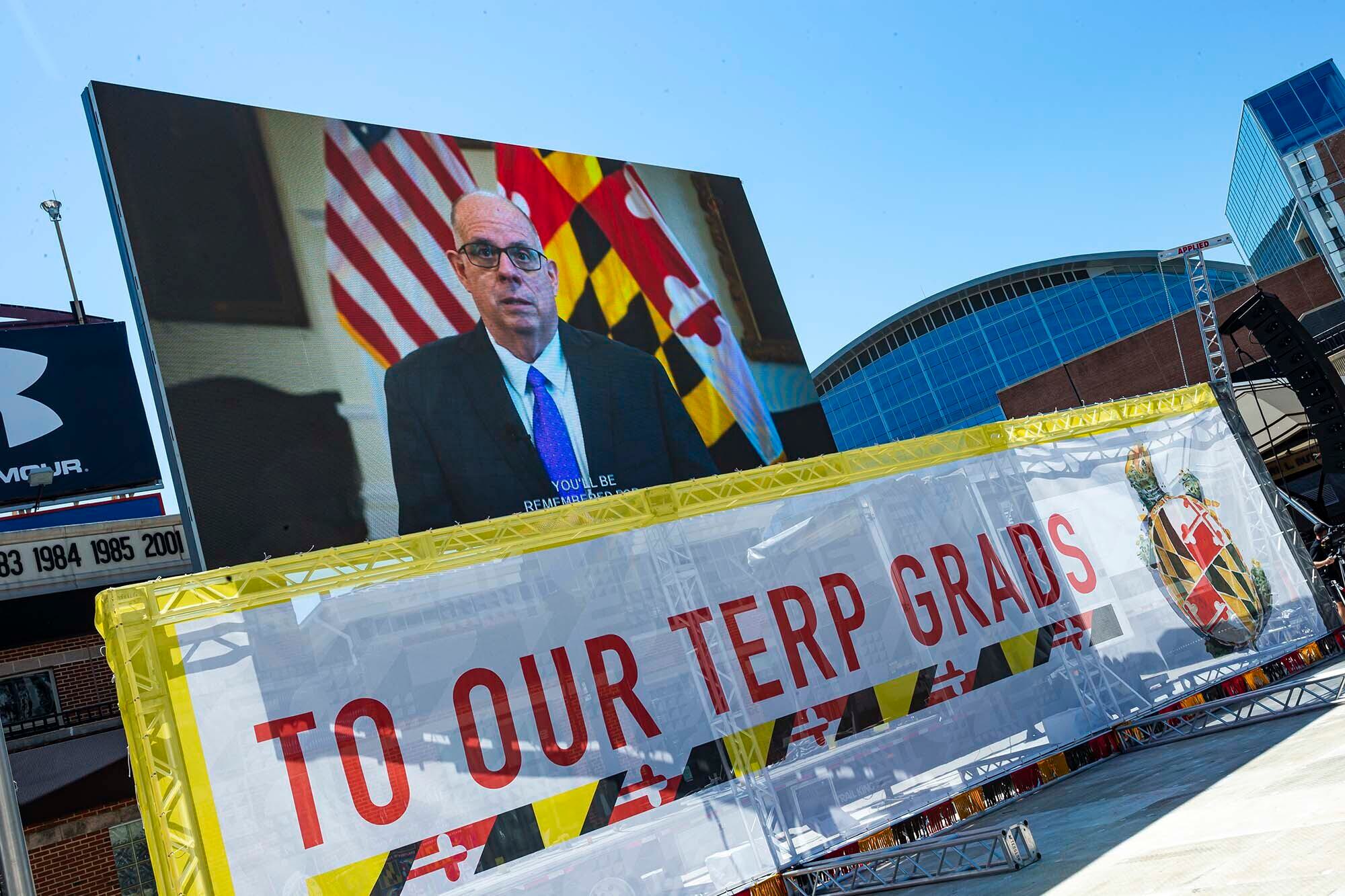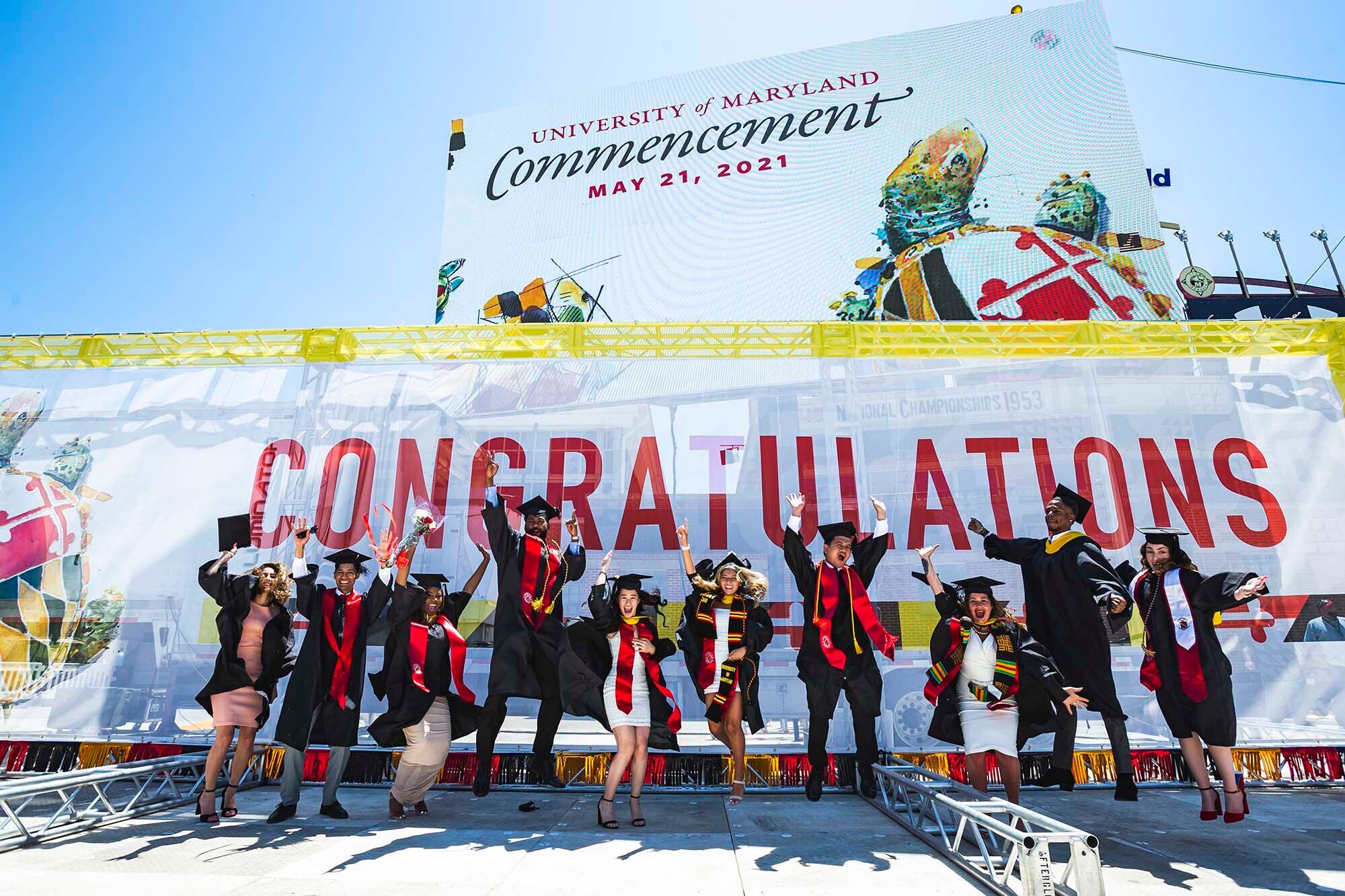 Follow @UMDRightNow on Twitter for news, UMD experts and campus updates