All News Releases
National Academies Member Sean Carroll Joins UMD's Department of Biology
National Academy of Sciences member Sean Carroll joined the University of Maryland's Department of Biology in June, as the inaugural Andrew and Mary Balo and Nicholas and Susan Simon Endowed Chair. He is the first Howard Hughes Medical Institute (HHMI) investigator to take a faculty position at UMD.
"We are delighted that Professor Carroll is joining the University of Maryland," said Amitabh Varshney, dean of the UMD's College of Computer, Mathematical, and Natural Sciences. "He is among that rare group of distinguished scholars who not only carry out groundbreaking research, but also share their knowledge with others in an inspiring way. His presence on campus will be instrumental in further strengthening our scientific edge in the area of evolutionary developmental biology."
Carroll is a pioneer and international leader in the field of evolutionary developmental biology, also known as "evo-devo." His research has shown that the diversity of animal life is largely due to the different ways the same body-building and body-patterning genes are regulated, rather than changes to the genes themselves. Carroll also is a science educator, author, and video producer and host, who will continue to serve as vice president of HHMI's Department of Science Education and as head of its film production unit Tangled Bank Studios.
"Maryland creates great opportunities," said Carroll. "The people in my lab are excited for a whole new group of colleagues and a whole new set of collaborators. And I am looking forward to contributing to the mission of this great public university."
At Maryland, Carroll and his team will research the origin of new molecules that carry out new important functions. He will specifically explore the origin of snake venoms to better understand to what degree their toxins are new entities, versus 'old' proteins with a new job.
During his career, Carroll has published more than 125 peer-reviewed journal articles and mentored more than 60 undergraduates, graduate students and postdoctoral fellows. More than 35 of his lab alumni now lead their own academic labs.
Carroll has been elected a member of the National Academy of Sciences and the American Philosophical Society, a fellow of the American Academy of Arts and Sciences and the American Association for the Advancement of Science, and an associate member of the European Molecular Biology Organization.'
Carroll also devotes considerable time to communicating and educating about science. His writing has included a multi-year stent (2009-2013) producing the column "Remarkable Creatures" for The New York Times, and authoring seven highly acclaimed books, including "Endless Forms Most Beautiful: The New Science of Evo Devo and the Making of the Animal Kingdom," which in 2005 offered a framework of that then-emerging field. As the architect of HHMI's science filmmaking initiative, Carroll has been the host or executive producer of more than a dozen feature or documentary films—including "The Farthest," "Amazon Adventure," "Spillover: Zika, Ebola & Beyond," and "Mass Extinction: Life at the Brink"—as well as numerous short films for the classroom.
Carroll joins UMD from the University of Wisconsin–Madison, where he first established his lab in 1987 and was the Allan Wilson Professor of Molecular Biology, Genetics and Medical Genetics.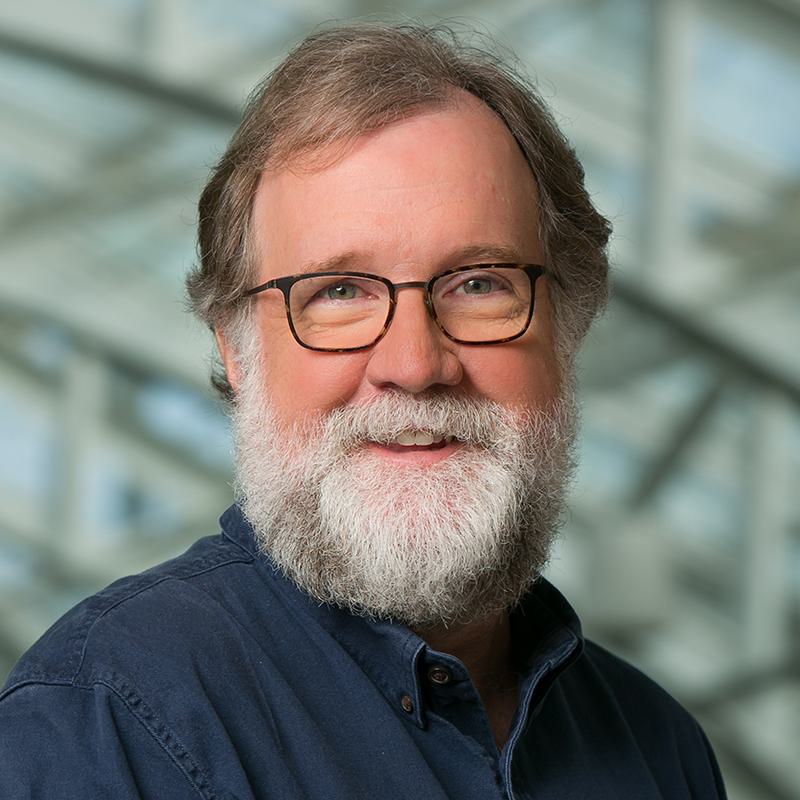 Distinguished University Professor
Carroll is a pioneer and international leader in the field of evolutionary developmental biology, also known as "evo-devo." Carroll seeks to understand the relative contributions of different mechanisms—gene co-option, gene duplication and loss,...
Follow @UMDRightNow on Twitter for news, UMD experts and campus updates