All News Releases
MITRE Joins University of Maryland Quantum Startup Foundry as Founding Member
QSF and MITRE to Connect Quantum Startups, Entrepreneurs with Public Sector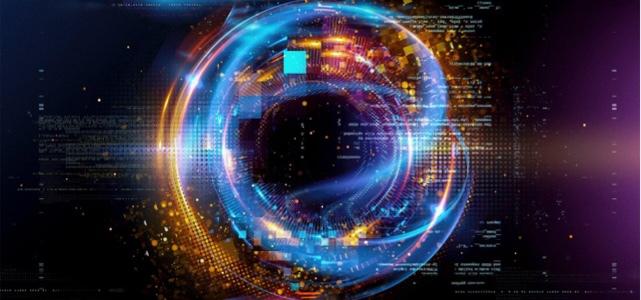 COLLEGE PARK, Md.--The Quantum Startup Foundry (QSF) at the University of Maryland (UMD) today announced MITRE as its newest founding member, forming a collaboration that will help the foundry advance its mission of accelerating cutting-edge quantum technologies and developing a thriving quantum ecosystem in the region.
MITRE is a not-for-profit company that works in the public interest and operates six federally funded research and development centers in areas including aviation, defense, healthcare, homeland security, and cybersecurity. MITRE also has a long history of forging new partnerships with industry and academia, and investing in innovative technology and research projects in the quantum field. MITRE participates in the Mid-Atlantic Quantum Alliance (MQA) as well as the Quantum Economic Development Consortium (QED-C) in support of building a future quantum workforce.
"We are pleased to partner with the University of Maryland Quantum Startup Foundry as a part of our continued efforts to deliver transformational outcomes with academic institutions, contribute to the economic growth of the DMV, and advance the development and application of quantum technology," said James Cook, MITRE, vice president, strategic engagement and partnerships. "With our experience bridging startups to government and industry, along with our quantum expertise and commitment to serving the next generation of leaders, we are dedicated to creating a strong collaboration with lasting impact."
UMD is widely recognized as a global quantum powerhouse with seven centers leading research across the quantum spectrum, including fundamental physics, materials, sensors, communications and computing. During his inauguration in April, UMD President Darryll J. Pines announced the launch of the QSF as a signature program designed to make it easier for quantum startups around the world to access the unique resources housed within the university as well as at regional partners in the MQA.
"MITRE provides a crucial link to federal agencies and the public sector overall--a connection that will help our startups understand the government as a customer and partner for their quantum technologies," said Julie Lenzer, UMD's Chief Innovation Officer and the Founding Director of the QSF. "Having MITRE technical expertise on our team and providing our startups access to their quantum facilities will take us and our companies to the next level in propelling quantum forward."
About MITRE:
MITRE's mission-driven teams are dedicated to solving problems for a safer world. Through our public-private partnerships and federally funded R&D centers, we work across government and in partnership with industry to tackle challenges to the safety, stability, and well-being of our nation.
About the QSF at UMD:
Located in the Washington, DC metro area, the Quantum Startup Foundry at the University of Maryland offers the perfect landing and launch spot for quantum companies. The QSF's TraQtion program is a market accelerator that leverages UMD quantum centers, the Mid-Atlantic Quantum Alliance (MQA) and other partnerships to connect companies with large government contractors for technology validation and potential customers looking for quantum and quantum-enabling technologies. The Pre-TraQtion program is designed for earlier-stage quantum and enabling technology startups who are looking for grant funding opportunities. Learn more at quantum.umd.edu/startup.
Media Contacts:
Sara Gavin
University of Maryland
(240) 626-1549
Priya Madrecki
MITRE Corporation
(703) 712-1983
Follow @UMDRightNow on Twitter for news, UMD experts and campus updates