All News Releases
EY named founding member of the University of Maryland Quantum Startup Foundry
QSF and EY to work with startups and entrepreneurs on innovative technologies and services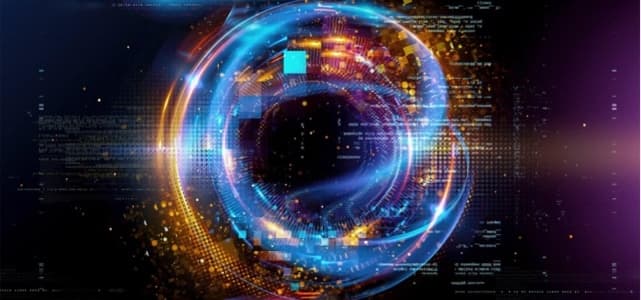 COLLEGE PARK, Md. – The Quantum Startup Foundry (QSF) at the University of Maryland (UMD) today announced that Ernst & Young LLP (EY US) is a founding member of the QSF and will help the foundry advance its mission of accelerating leading-edge quantum technologies and driving the second quantum revolution.
EY is the first professional services firm and overall organization to work with the foundry on programs that connect the virtual and physical resources needed to support quantum entrepreneurs and startups. Additionally, EY will provide insight, mentorship, customer and investor introductions, and other services to companies cultivated through the QSF.
"We are excited to collaborate with a world-leading institution like the University of Maryland to support the development of revolutionary quantum technologies and connect these products with organizations around the world," said Ellen Polansky, Managing Director for Markets at Ernst & Young LLP. "Quantum is an emerging technology with game-changing potential, especially for first movers who can leverage it to collect and analyze data in a faster and more insightful way than possible today.
EY's decision to become the first founding member of the QSF was supported by both Raj Sharma, EY Americas Financial Services Consulting Managing Partner; and Matthias Loh, EY Financial Services Technology leader; who recognized the benefits of the collaboration to the financial services industry, as well as the opportunity to drive a new wave of innovative offerings.
UMD is widely recognized as a global quantum powerhouse with six centers leading research across the quantum spectrum, including fundamental physics, materials, sensors, communications and computing. During his inauguration in April, UMD President Darryll J. Pines announced the launch of the QSF as a signature program designed to make it easier for quantum startups around the world to access the unique resources housed within the university, as well as at regional partners in the Mid-Atlantic Quantum Alliance.
"We are thrilled to work so closely with the world's leading services provider to the technology and financial services sectors," said Julie Lenzer, UMD's Chief Innovation Officer and the Founding Director of the QSF. "EY can provide an unparalleled network and deep insights into customer needs that will help our companies develop and deliver the products and solutions that will deliver on quantum's enormous, transformational potential. Together, we're going to change the world."

###
About EY:
EY exists to build a better working world, helping create long-term value for clients, people and society and build trust in the capital markets. Enabled by data and technology, diverse EY teams in over 150 countries provide trust through assurance and help clients grow, transform and operate. Working across assurance, consulting, law, strategy, tax and transactions, EY teams ask better questions to find new answers for the complex issues facing our world today. EY refers to the global organization, and may refer to one or more, of the member firms of Ernst & Young Global Limited, each of which is a separate legal entity. Ernst & Young Global Limited, a UK company limited by guarantee, does not provide services to clients. Information about how EY collects and uses personal data and a description of the rights individuals have under data protection legislation are available via ey.com/privacy. For more information about our organization, please visit ey.com.
About the Quantum Startup Foundry at UMD:
Located in the Washington, DC metro area, the Quantum Startup Foundry at the University of Maryland offers the perfect landing and launch spot for quantum companies. The QSF's TraQtion program is a market accelerator that leverages UMD quantum centers, the Mid-Atlantic Quantum Alliance (MQA) and other partnerships to connect companies with large government contractors for technology validation and potential customers looking for quantum and quantum-enabling technologies. The Pre-TraQtion program is designed for earlier-stage quantum and enabling technology startups who are looking for grant funding opportunities. Learn more at quantum.umd.edu/startup.
About the University of Maryland
The University of Maryland (UMD) is the state's flagship university and a leading public research institution, propelled by a $1.3 billion joint research enterprise. Located four miles from Washington, D.C., the university is dedicated to addressing the grand challenges of our time and is the nation's first Do Good campus. It is driven by a diverse and proudly inclusive community of more than 50,000 fearless Terrapins. UMD is a top producer of Fulbright scholars and offers an unparalleled student experience with more than 300 academic programs, 25 living-learning programs and 400 study abroad programs. Spurred by a culture of innovation and creativity, UMD faculty are global leaders in their field and include Nobel laureates, Pulitzer Prize winners and members of the national academies. For more information about the University of Maryland, visit umd.edu .
Follow @UMDRightNow on Twitter for news, UMD experts and campus updates