A University of Maryland researcher whose scholarship has transformed our understanding of how social determinants of health influence outcomes for minority women and population health was elected today to the National Academy of Medicine.
Medical sociologist Ruth Enid Zambrana, a Distinguished University Professor in the Harriet Tubman Department of Women, Gender, and Sexuality Studies, joins 90 new members and 10 international members elected to the elite organization in recognition of their outstanding achievement and volunteer service related to medicine and health. She is the only person from UMD, which has no medical school, in this academy, and she brings the number of UMD faculty in the national academies to 62, a record high.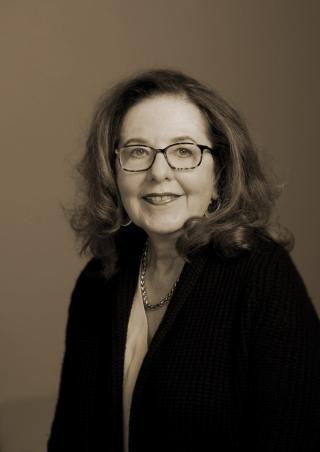 "It's very emotional and very gratifying to receive this distinction," Zambrana said. "It's been a hard road to go against the grain of scientific thinking—to break down biases. This acknowledgment affirms a long-standing struggle for justice and equity."
A leading authority on racial and ethnic disparities in health across the life course, Zambrana has spent decades shining a light on the experiences of minority groups including Hispanics/Latinos and how their social and material conditions impact health outcomes. She has published over 160 peer-reviewed articles, books, book chapters, reports and monographs on women's, maternal and child health; racial, ethnic and socioeconomic health disparities; and educational pathways among underrepresented and minority students and faculty in higher education. She has also mentored over 100 scholars in public health, medicine and the sociomedical sciences.
"We are so proud to count Dr. Ruth Zambrana among the ranks of University of Maryland faculty and congratulate her on this incredible and well-deserved distinction from the National Academy of Medicine," said university President Darryll J. Pines. "The growing number of UMD faculty who are recognized as members of national academies is further evidence that our university attracts many of the brightest minds, boldest leaders and most courageous innovators in the world."
Zambrana, who has a secondary appointment at the University of Maryland, Baltimore Medical School in the Department of Family and Community Medicine, was a 2021–22 Distinguished Research Fellow at the Latino Research Institute at the University of Texas, Austin. She received the 2021 Lyndon Haviland Public Health Mentoring Award from the American Public Health Association and was named a Distinguished University Professor at UMD in 2020.
At UMD, where she has served on the faculty since 1999, she is also affiliated with the African American Studies Department, the Department of Sociology, the School of Public Health, the Department of Community and Behavioral Science, the Maryland Population Research Center, the U.S. Latina/o Studies Program and the Latin American Studies Center and is the director of the Consortium on Race, Gender and Ethnicity.
Earlier this year, Zambrana co-authored, with Harvard University Professor of Public Health David Williams, "The Intellectual Roots Of Current Knowledge On Racism And Health" in the journal Health Affairs, which encompassed her decades of research on how racism has affected knowledge production in health disparities and equity policy. Despite ongoing discomfort in many public health and medical circles about research on racism, the authors outline the shifts needed to "recognize that dismantling racism is an indispensable component of policies and interventions to achieve racial equity in health."