All News Releases
$2.5M Gift From Clarvit Family to Fund Art and Education Resources at the University of Maryland
Clarvits' Gifts Will Support the College of Arts and Humanities and the College of Education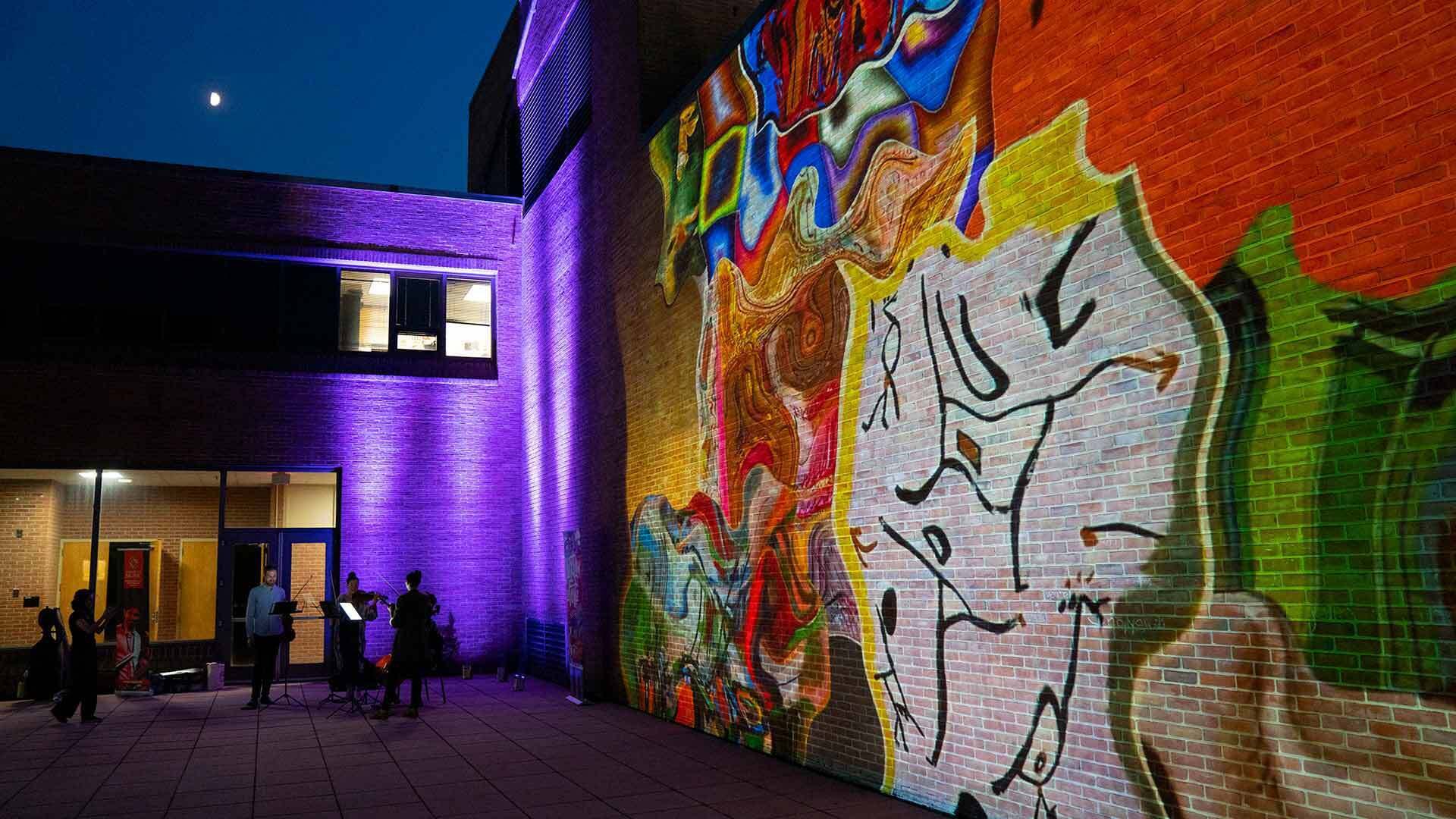 COLLEGE PARK, Md. - The University of Maryland (UMD) announces $2.5 million in gifts from the Clarvit family to support a transformation in the art department and contribute resources to education majors.
The first $2.25 million of the donation comes from Nancy '78 and Chuck Clarvit to promote innovation in the art department through faculty and graduate student research opportunities, arts programming, cutting-edge technology, renovated studios and an outdoor exhibition space that will highlight work produced by UMD students, faculty and visiting artists.
A gift $225,000 from Alison Clarvit '13, M.Ed. '14 is establishing the Clarvit Family Maryland Promise Scholarship for incoming education majors who demonstrate financial need and supporting TerpsEXCEED, an inclusive program for students with intellectual and developmental disabilities. She is the daughter of Nancy and Chuck Clarvit.
"We are thankful to the Clarvit family and their commitment to providing artists with enhanced opportunities for innovation," said Bonnie Thornton Dill, dean of the College of Arts and Humanities. "UMD is invested in bridging traditional and new art forms to nurture creativity and break boundaries in art-making."
The A. James & Alice B. Clark Foundation promises to match $125,000 of Alison Clarvit's gift as a part of the Clark Challenge for the Maryland Promise to create the scholarship. The program also provides academic and career mentoring, leadership programming and advising sessions for undergraduates from Maryland and Washington, D.C.
"I want to make sure that people can study whatever they are most interested in without fear of not being able to afford their education," said Alison Clarvit.
The Clarvit Family Maryland Promise Scholarship will create this possibility for students, said College of Education Interim Dean Laura Stapleton. She added that the support for TerpsEXCEED "will help students with developmental and intellectual disabilities transition with ease and find fulfillment in their desired careers."
The Clarvits' gifts will be essential to the UMD art department as the university is widening its commitment to the arts through the new, campuswide Arts for All initiative.
The arts and humanities are "a very important component of what a university has to teach and what it brings to society," said Chuck Clarvit, CEO of Clarvit Capital. "So we are focusing our efforts to make sure that the humanities flourish at Maryland."
The gift will fund scholarships for students in the graphic design program, Nancy's major at UMD, as well as other major programs including a renovated studio space for student exhibitions. The outdoor courtyard, on the third floor of the Parren J. Mitchell Art-Sociology Building, will receive a 25-by-30-foot interactive projection screen that will display students' work.
"This is going to be a dynamic space where people can gather to view artwork and where students can apply what they're learning in the classroom," said Associate Professor Brandon Morse, department chair.
The opportunity to have one's work displayed publicly is critical to student success, said Nancy Clarvit, a trustee with the University of Maryland, College Park Foundation. Previously, the Clarvits created a travel fund for design students and a lecture series that features designers and creative professionals.
"I feel that when the students can get to see their artwork on display, they want to strive to be even better," Nancy said.
College of Education Interim Dean Laura Stapleton noted that "Their gift ensures that every student, with or without disabilities, has equitable footing in accomplishing their goals and dreams."
About the University of Maryland
The University of Maryland (UMD) is the state's flagship university and a leading public research institution, propelled by a $1.3 billion joint research enterprise. Located four miles from Washington, D.C., the university is dedicated to addressing the grand challenges of our time and is the nation's first Do Good campus. It is driven by a diverse and proudly inclusive community of more than 50,000 fearless Terrapins. UMD is a top producer of Fulbright scholars and offers an unparalleled student experience with more than 300 academic programs, 25 living-learning programs and 400 study abroad programs. Spurred by a culture of innovation and creativity, UMD faculty are global leaders in their field and include Nobel laureates, Pulitzer Prize winners and members of the national academies. For more information about the University of Maryland, visit umd.edu.
Follow @UMDRightNow on Twitter for news, UMD experts and campus updates